Saving one animal will not change the world, but for that one animal the world will change forever.



Harley's Web Page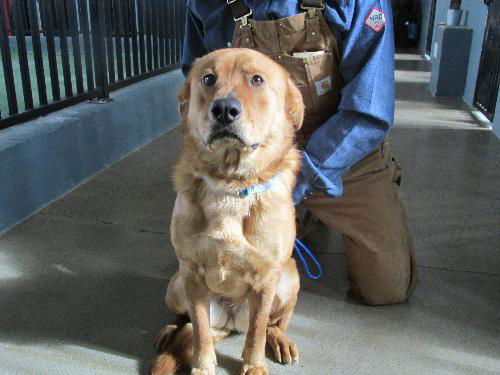 Description:
Harley is a sweet girl, saved from death row but still looking for her forever home.
We believe Harley is a Chow/Husky mix. She looks a lot chow, but is about the size of a husky, and has some characteristics as one. She seems to play like a husky plays and also talk like one. Harley loves to play, she has lots of energy so she would do best with someone that can spend a lot of time with her. Because of the chow in her, Harley's temperament can change suddenly with other dogs. She is definitely food aggressive, but even if there is no food she can suddenly pick a fight with others. I would say that she would do best in a home with no other dogs, just so you do not have to keep watching her to make sure she will be doing ok with another dog. Maybe an occassional play date would be fine if she is under constant super vision, and it is with a very submissive dog.
Because of Harley's attitude, she seems to be less adoptable, and so her adoption fee is lower than the normal fee. Her fee is only $55, which she has been spayed and is UTD on shots and monthly flea/tick/andHW prevention.
Please fill out an application if you are interested in Harley. Or email us if you would like to ask any more questions.
Breed:
Chow Chow / Husky / Mixed (medium coat)
Potential Size:
56 Pounds
General Potential Size:
Medium
Current Age:
11 Years 3 Months (best estimate)
Activity Level:
Highly Active
Indoor or Outdoor:
Indoor and Outdoor
Special Needs:
No other dogs in house
Other Pictures of Harley (click to see larger version):